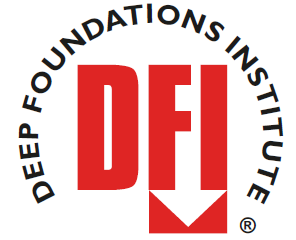 Deep Mixing 2020 – Best Practice and Legacy
Conference will take place 15–18 of June, 2020 in Baltic Philharmonic's Music and Congress Centre, Ołowianka Isle, Gdańsk, Poland
 Organizing Committee Co-Chairs:
Michał Topolnicki, Prof., Ph.D., Keller Poland, 
George Filz, Prof., Ph.D., Virginia Tech, USA 
Deep Mixing 2020 will provide a forum for international exchange of this new information. In keeping with the focus of this series, the conference scope consists of deep mixing and mass mixing by mechanical means that may be assisted by fluid energy (hybrid mixing). The technical program will include presentations on all aspects of current soil mixing technology, including contemporary research and lessons learned, and will provide a forum for discussion with all stakeholders (authorities, clients, contractors, consultants, researchers, equipment manufacturers and binder suppliers). Deep Mixing 2020 will also focus on defining the future of deep mixing and transferring the charge of advancing the industry to the next generation of practitioners… passing the torch.
Call for Abstracts
Abstracts for technical papers are invited addressing frontiers of soil mixing related to the following topics:
Laboratory mixing and material testing

Properties of treated soil materials (binders, durability, material 

models

)
Analyses and design procedures (methodology, modeling, 

recommendations, codes)

Contracting strategy/specications/practice

Field testing and performance monitoring (measurements, 

long-term data)

Mixing equipment and construction technologies

Quality control and quality assurance

Environmental mixing and related research

Liquefaction mitigation with mixing (analyses, experience)

Case histories with lessons learned
Papers selected for verbal presentation will be delivered in workshop-style sessions including dedicated time for discussion and sharing experience.
Parties interested in presenting and publishing a paper or presenting a panel discussion are invited to submit abstracts not more than 300 words to the conference online submission site at www.dfi.org/DM2020. Technical paper abstracts should clearly state the purpose and the conclusions of the full paper. Case histories should include a "lessons learned" component.
Deadlines
Monday, June 24, 2019 Abstracts
Monday, July 22, 2019 Abstract Acceptance
Monday, November 11, 2019 Draft Papers (10-page limit) and Exclusive Publishing Agreement
Friday, January 31, 2020 Paper Review Comments and Decisions on Presentation Status (verbal/poster)
Monday, March 30, 2020 Revised/Final Paper
Monday, April 27, 2020 Final PowerPoint Presentation Files
The abstract shall include the title of the paper, authors' name(s), company name(s), postage address, email address, and telephone numbers. The abstract page shall be in English, maximum 1-page A4 (210 mm x 297 mm) with 25 mm margins on all sides, use Times New Roman, 11 pt. Paper format guidelines are available at www.dfi.org/DM2020
Overtly commercial and/or promotional papers will not be accepted.
Questions regarding all submissions may be addressed to Angie Gibble at Ten adres pocztowy jest chroniony przed spamowaniem. Aby go zobaczyć, konieczne jest włączenie w przeglądarce obsługi JavaScript.
Deep Foundations Institute
326 Lafayette Avenue, Hawthorne, NJ 07506 USA
Tel: (973) 423-4030, Fax: (973) 423-4031
Email: Ten adres pocztowy jest chroniony przed spamowaniem. Aby go zobaczyć, konieczne jest włączenie w przeglądarce obsługi JavaScript.